Every year it always seems that metal somehow keep being interesting, relevant and awesome, with an ever-growing fan base pushing the limits. In 2016 the Indonesian metal scene were particularly passionate and full of burning desire to be even better than before.
---
Text & list by: Samack Samakk, contributing writer.
This list was made by Samack in Indonesian language for Warnings Magz, and exclusively to TMR in English. Get your reading soundtrack with the playlists on your horn-throwing hand´s side. (in the bottom on smaller screens)
Well, this can of course not have been done without the Indonesian metal record labels, with all their hard work and perseverance to keep producing killer metal. The list of the label's catalogs such as Hitam Kelam, Brutal Infection or Armstretch often surprises many extreme metal fans, even here in Indonesia. And even some foreign labels released Indonesian metal albums. A very good thing.
This list contains the 20 best Indonesian metal albums released throughout 2016. Nearly all of them managed to raise the standard bar even higher than before – if not the highest one so far – from a technical music production aspect, strong concept and (lyrics) themes to cooler and more artistic packaging.
Most of them also seem pretty smart in their references and responses to current and relevant national and global issues, making it feel very up to date and connecting.
This list only includes physical recording formats, in the form of a full length studio album or a mini album (EP). So respectfully, sorry if no compilation or anthology format is mentioned or listed here. That's why cool records as Organize! compilation or Ghaust's Burning All The Gold are absent. Those two albums are pretty good and important and absolutely still worth checking out.
And it also seems that many metalheads in Indonesia cant stop loving bands like Detention, Bin Idris or Senja Dalam Prosa albums. Yes, those are also very interesting albums.
Well, here's the complete list of The 20 Best Indonesian Metal Albums!
20. Paranoid Despire – Nebulous (Hitam Kelam Records)
A very interesting metal unit appeared in Surakarta last year – Paranoid Despire brings tight and intense death metal rhythms, together with a brilliant sound production.
"Nebulous" contains nine tracks wrapped in an oldschool death metal package, in a modern and fresh way. Their compositions are quite dynamic and complex, so "Nebulous" deserves to be highlighted as one of 2016 20 best albums.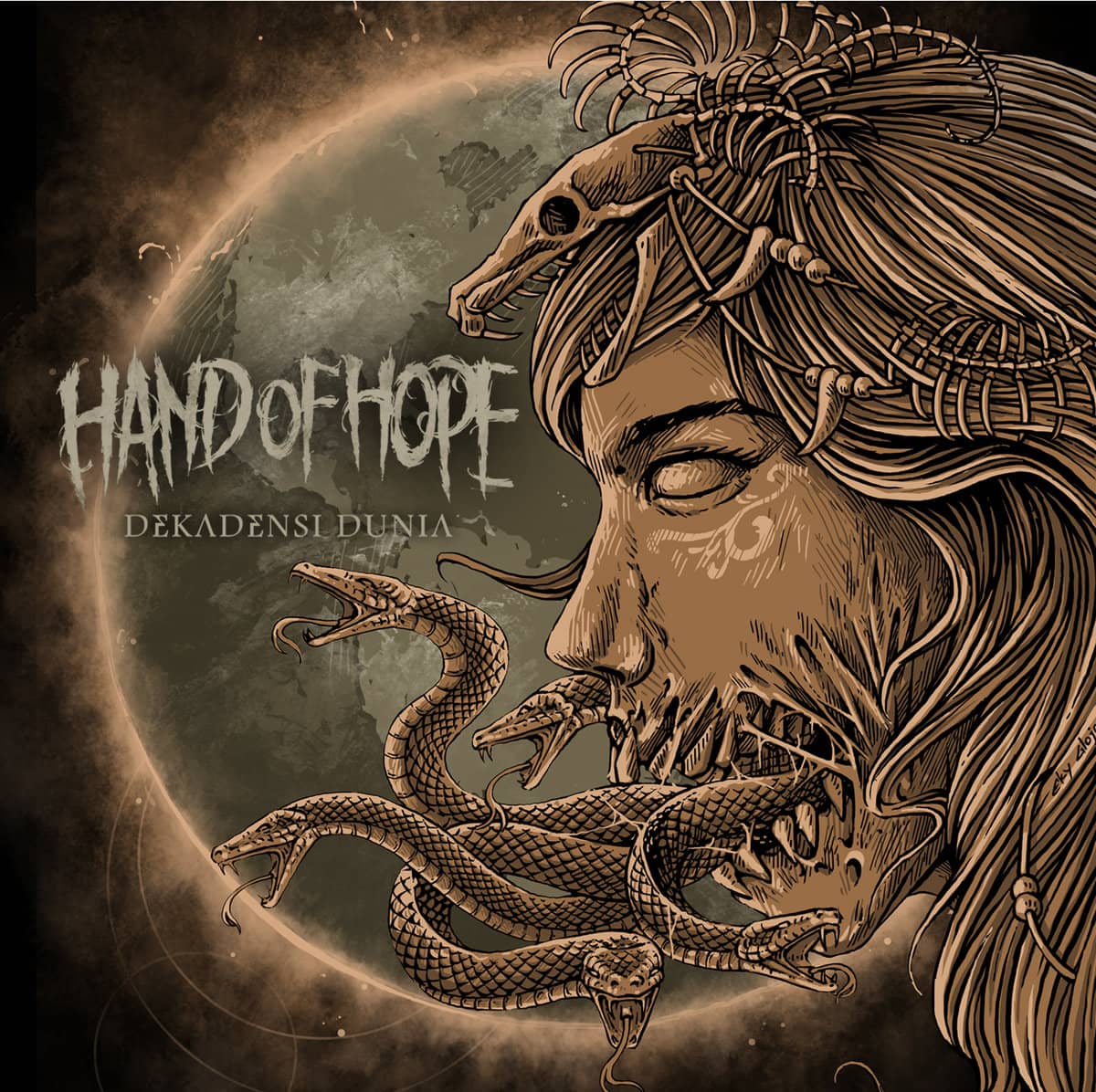 19. Hand of Hope – Dekadensi Dunia (Haum Entertainment)
Malang's extreme music scene should expect a lot from this band, since their debut was quite promising. They blend metal and hardcore tones in a tight and very fitting grip.
Easy described, it's like listening to Burgerkill's Beyond Coma and Despair. Sounds loud and full of energy, and at the same time you also feel the darkness.
A new hope.
18. Panic Disorder – Daimonion (Genesis Production)
We could say that the Jakarta death metallers have just crowned their 22 years existence through it's fourth album. Daimonion sounds solid and is executed better than all their previous efforts.
This album is loaded with scattered sharp riffs and tremolo picking bringing us back to the 90´s – where Pierced From Within (Suffocation) always blasts on every metalhead's stereo. And we really know where the hooks are coming!
17. Pargochy – Tribe (Armstretch Records)
Tribe contains nine confident and smashing tracks, all supported by full precision guitar riffs and tight blastbeating drums. Musically Pargochy are more into US death metal acts – namely Malevolent Creation, Monstrosity, Cannibal Corpse and Suffocation.
They're also proud of their local wisdom and culture, showcased through songs like "Batak Tribe" and "Outro", which uses Hasapi – one of the traditional musical instruments from Batak Toba, North Sumatra. Horas, Bah!…
16. Dead Vertical – Angkasa Misteri (Three Sixty Music / Demajors)
Dead Vertical really pulls off quite an achievement, creating such tight grindcore in Angkasa Misteri with only three musicians. There´s only a few spaces to breathe and catch your breath. The album packs 11 really strong tracks, serving you with rhythmic yet surgical  death/grind precision. Many death metal parts are also embedded in their guitar-grooves and breakdowns, all bonded by grindcore blood.
Angkasa Misteri has shown us how death metal / grindcore can be driven both slow and intensively, with exciting and unexpected maneuvers.
15. Straight Out – Phobia (Armstretch Records)
Phobia shredds lots of riffs and guitar solos – a clear Straight Out signum over the years. When metal is being played this melodically and full of harmony it sounds 'sweet' to the ears. The guitarist Pipink has added a sprinkle of spices throughout their songs, telling about zionist rhetoric, conspiracy theories and the Illuminati mysteries.
For a country who´s still got many phobia-issues, this album is very current in that theme. Gladly, this Phobia have no fear of anything.
14. Gunblasting – Memoar (Wasted Rockers Recordings)
There are many terrors coming from this chaotic math/hardcore unit. They bring the loudest and noisy music with typical southern-rock guitar riffs. Everything is packed in the right place. People who loves The Dilinger Escape Plan, Everytime I Die, Botch or Converge will most likely dig the  Memoar.
It´s hard to stay quiet on songs like "Somber Horizon", "Octopuz Aritmethic" or "Luminal Lullaby" were Andre Tiranda (Siksa Kubur) was invited as solo guitarist.
Yeah, there's always a riot at every test in math class.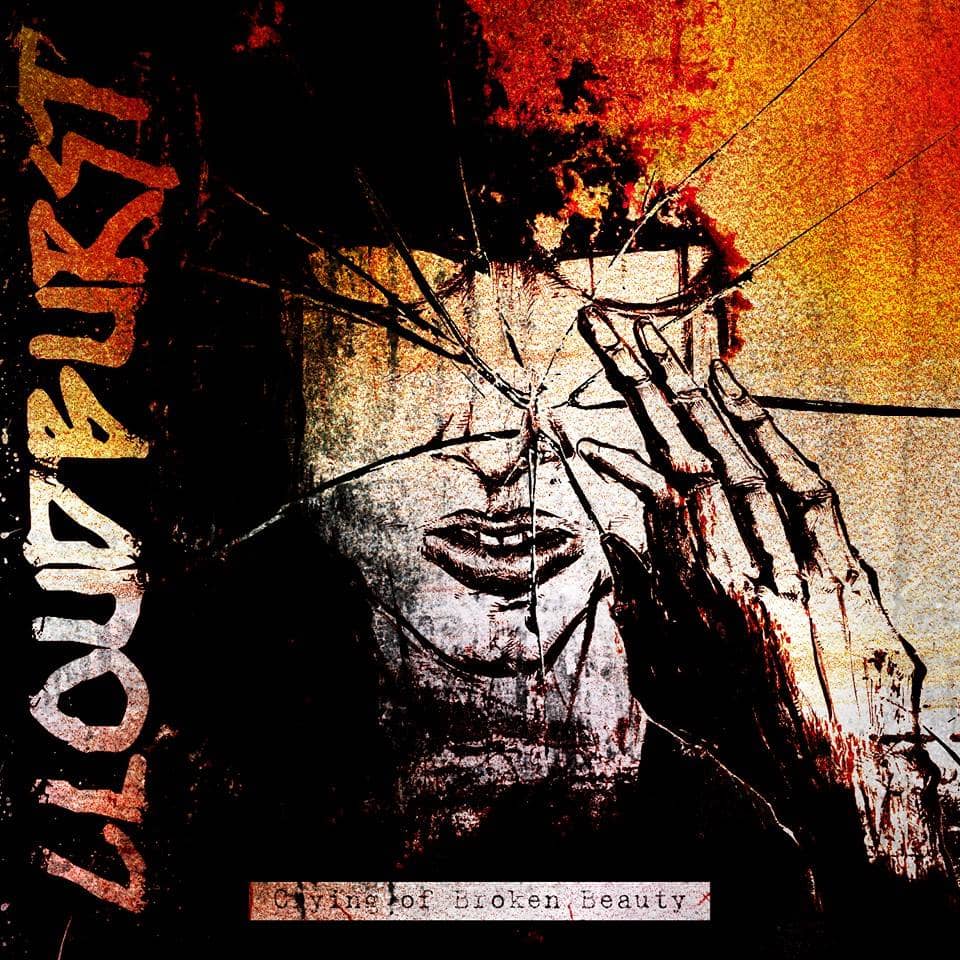 13. CloudBurst – Crying of Broken Beauty (Samstrong Records)
The thrilling soundscape of Crying of Broken Beauty blinds the listener with bright spotlights coming from a dark city, filled with rage and panic.  Jogjakarta's chaotic hardcore-noisecore quartet Cloudburst manages to play tricks with your senses in this maxed out album. Tracks like "Restless Piledriver" or "Touch of Madness" are just great, sounding violent and massive. The guitar sound drags along in a slow and rhythmic sludge. "Harakiri Rhapsody" plays deep into the dark vibes, while guarded by a constant drum beat. It's not true that Jogjakarta always seemed slow, quiet and romantic – there's also a sense of panic and rage there.
12. Taring – Orkestrasi Kontra Senyap (Grimloc Records)
Finally Taring got their stuff together and had time to write and record an album that should have been done a long time ago. Gladly the resulting material is great, a mature hardcore-metal explosion with a pretty strong story concept. Orkestrasi Kontra Senyap proves a further exploration into their song´s structures. The intervention of Agung Hellfrog (Burgerkill) as a producer also has a significant effect – from the chord progressions to the drumming works. Hardy (vocalist) sings better and on a personal narrative. In an outpouring of emotions, he sings about mother, passion for music, of a life story which he describes as 'finalize the anguish and anger'. Taring have grown sharper and they deserve this great evolution.
11. Damnation – The Prophet Revenge (Internal Brutality Recs)
The Prophet Revenge is released by a Russian record label in a good production shape. Damnation successfully achieves a good standard in writing this kind of music. To be honest, it was unusual. Most of the players in this musical genre often fails in musical composition and production. But now Damnation avenge them all with The Prophet Revenge. It´s settled now.
All 13 tracks on this album can be described by words like savage, barbaric, gigantic, killer or whatever sinister phrases you might find in the dictionary. Damnation also emphasize their musical footsteps when covering "Pluit Phobia" (Rotor) and "Pierced From Within" (Suffocation).
Good news, The Prophet Revenge will be released soon by local label for the Indonesian market.
10. Avhath – Hymns (Disaster Records)
It only took 4 tracks and less than 15 minutes to confirm that Avhath´s music is not just into the hype zone called 'darkness'. They fire black metal, hardcore and d-beat punk in a deadly attack.
At least 2 of the first songs could represent that statement. The last two songs can be called blackgaze in it´s long and monotonous beats. But Hymns is important for these reasons. The duration is a little too short though.
But fortunately, since it´s worth playing again from the beginning, we can always find something new in every play.
09. Warmouth – Pariah (Samstrong Records)
Jogjakarta gave us the blackened hardcore/punk as we commonly hear from Deathwish Inc. or the Southern Lord catalogues. If you grew up in the 90s, then two early Entombed albums are also sacred references.
Pariah contains high intensity songs formed from the love of hardcore, metal and grindcore. They sound quite dynamic and explosive, even with depressive tunes.
Pariah is the darkest, muddiest and most whining road you can stroll down from Jogjakarta on weekends.
08. Speedkill – Buas (Sang Hitam Records)
Buas catches the desire of pure thrash metal pleasure in explosive ways. They're playing anthemic tracks within the rocking frameworks of Metallica, Exodus and Motorhead. They even invited Morgue Vanguard (Homicide) and Daniel Mardhany (Dead Squad) in a captivating collaboration track.
It's like the band-shirted boys who threw a molotov into the middle of the pit. Then chaos starts everywhere. Sikaaat! …
07. Warhammer – Visual Antagonism (Brutal Infection Recs)
This album is absolutely about war and battle. It's death metal driven by flying bullets and ammunitions. No wonder we find lots of riffs and guitar solos on this album. Listening to Visual Antagonism is an exciting experience for big fans of Bolt Thrower, Benediction, Pestilence, Carnage or Morbid Angel.
In tight leather jackets and bullet belts, Warhammer is brutal aggression and blitzkrieg attacks. And many times they really win the battle.
06. Proceus – Proceus (Hitam Kelam Records)
Launched directly from Bogor city, after midnight. The second album of this black metal unit is chanting with more mystical compositions. Cold, dark and creepy at the same time.
Their music is surrounded by atmospheric shades and depressive tones. Proceus a good option for the middle-aged man who still likes to play his Emperor CD, and the young hipster who bid on a Nachtmystium vinyl on eBay. Hail the crowes!
05. Hellcrust – Kalamaut (Armstretch Records)
Writing good lyrics and good music is the the best weapon for any great record. Kalamaut manages to have both these two things, and this album is very different from their Hellcrust´s previous releases. Hellcrust may now advance as a sharp, outspoken and challenging death metal unit.
Listening to Kalamaut sure triggers our adrenaline. Just like as they said, "Kami selayak hulu ledak yang mencari panas, menghantui setiap sinis dengan ancaman maha ganas, api tersulut berkobar berdansa liar menyambut Kalamaut…"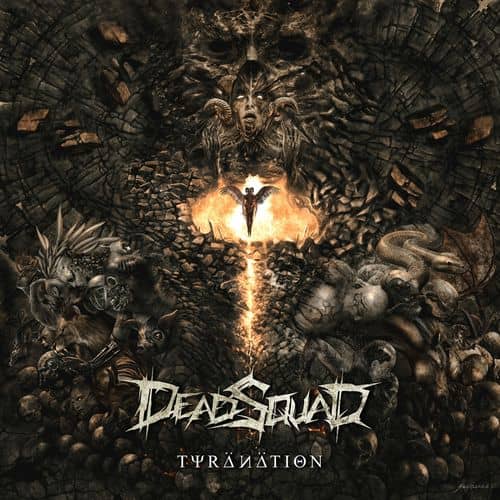 04. Dead Squad – Tyranation (M8 Records / Demajors)
In Tyranation, Daniel Mardhany seems more mature than in their previous two albums. The long and what seems as a relaxed production process finally reached very satisfactory results. Their musical explorations come in portions that fits but never get excessive. Even if they invite guest musicians across genres – Dewa Budjana and Andra Ramadhan – the archetype music of Dead Squad is still maintained.
Tyranation also sounds more effective with the'oldschool' references – from Fear Factory, Sepultura to Monstrosity. Cleverly, their complex arrangements are still served comfortably and nicely to your ears. In this standard, Dead Squad looks increasingly serious and well established in the vanguards of the Indonesian death metal scenes.
03. Fromhell – March On Gravitation (Naturmacht Productions / Eviscerated Recs)
March On Gravitation is indeed a special album. The 6 tracks are wrapped in sci-fi topics and fairly melodic black metal. They blend synths, choirs and acoustic parts really well. There's also a progressive sensation and splendor.
Epic is a word that is not easily labeled, but this album carries that word very well.
02. AK // 47 – Verba Volant Scripta Manent (Vitus Records / Resting Hell)
What is more beneficial than a grindcore album with a cargo of a literacy theme? Besides fun times, this album is able to reach the level where it inspires the listeners. Verba Volant Scripta Manent is one of the best musical works ever coming out of the city of Semarang. "Musically, we are inspired from the crust / hardcore punk albums like Driller Killer, Totalitar, and Warcollapse merged with the sloppy grindcore beats," said Garna Raditya (guitar). "In the theme and lyrics, also inspired by Ayu Utami's book, Bilangan Fu…"
Quite clearly, we need more smart albums, like Vorba Valent Scripta Manent.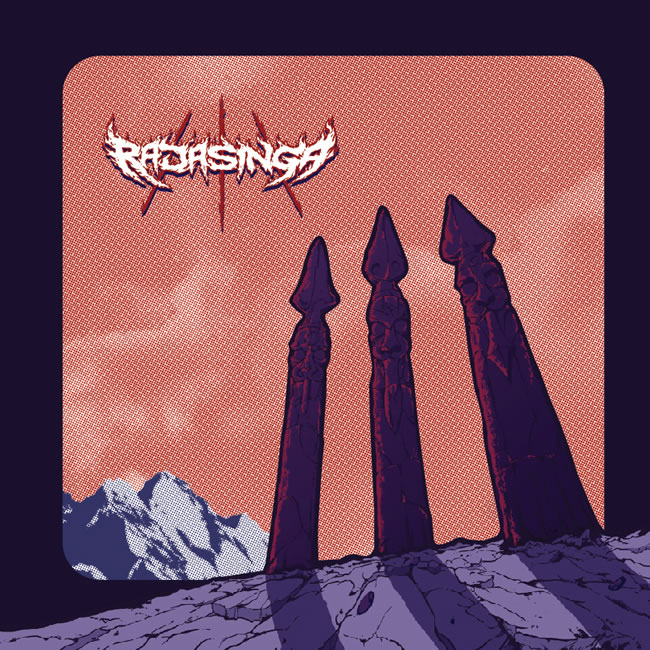 01. Rajasinga – III (Negrijuana Records)
Ugh! Since the beginning with their former works, Rajasinga made a ritual at dusk with "Stoner Maghrib", or "Butchers" who barked furiously like Brutal Truth, so this album is already attracting. "Masalah Kami Di Negeri Ini" is like a short kaleidoscope, or a news headline flipping through the nation lately. Morrg is playing around with mathematics when writing a song entitled "1/2 5-10". Fuck. They're so badass.
"There?" begins with a brief drum solo reminiscent of a classic song "Low Life" – depending on which version you've listened to; Cryptic Slaughter or Napalm Death. Also a big surprise comes in a spacey guitar solo towards the end of the song. "Orang Gila" steals a footage of Unyil (Indonesian classic children movie) and also robs the best part of "Smells Like Teen Spirit" guitar riffs.
Everything #TGIF hashtag should be celebrated together with "Weekend Rocker", which is bristling with heavy metal melodies. "Hey!" spurs the spirit of rock n' roll / metal as ever played by Pungent Stench, Entombed or Suckerhead.
Rajasinga is able to break the rigidity school of grindcore – and then interpret it freely with rock, blues, stoner, heavy metal, doom, punk / hc and so on.
Hard to argue, this album package is the wackiest rock and fun record in 2016. Ugh! Yeah!
---